Speakers for the 5th Annual 22:32 Men's Conference
---
Mike McCoy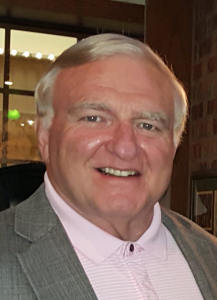 Mike McCoy is a native of Erie, Pennsylvania and a graduate of Cathedral Prep High School. Prep has retired his football jersey. He graduated from the University of Notre Dame with a BA in Economics where he played football and was a Consensus All-American. He was chosen UPI Lineman of the year, named Catholic College Player of Year and was sixth in the Heisman Trophy balloting his senior year. He was the #1 draft choice of the Green Bay Packers where he played defensive tackle. He played eleven years in the NFL – seven with Green Bay, two with the Oakland Raiders and two with the New York Giants.
Mike received many awards including the Packers Rookie of the Year, Honorable Mention All-Pro player, Packers Dodge NFL Man of the Year, Notre Dame Pro Player of the Year, Bronko Nagurski Legends Award as one of Best Defensive Players in last 40 years in Collegiate Football and induction into the Erie, PA Pro Hall of Fame, Cathedral Prep Hall of Fame and the Pennsylvania Sports Hall of Fame. Mike was also inducted into Sports Faith International Hall of Fame and also a recipient of the Harvey Foster Humanitarian Award by the University of Notre Dame Alumni Association.
Mike served on the Board of Directors of YMCA Camp High Harbour and Camp Hope in Georgia, as well as having served on the Boards of Pro Athletes Outreach and Wisconsin Special Olympics.
Mike is President of Mike McCoy Ministries. He primarily speaks in Catholic Schools across America and abroad. He has also been a speaker for Bill Glass Prison Ministry, the National Catholic Educators Convention, a Catholic Men's Rally and to parents and coaches through the Notre Dame Play Like a Champion program.
Mike and his wife Aileen live in Jacksonville.
---
Steve Wood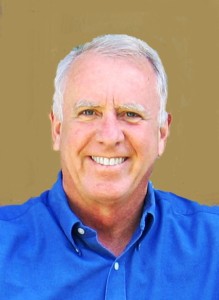 Steve Wood has led youth, campus, and pro-life ministries. A graduate of Gordon-Conwell Theological Seminary, he served as an Evangelical pastor for a decade before his entire family converted to Catholicism in 1990. Responding to a challenge from Pope John Paul II to strengthen families, he founded the Family Life Center International in 1992.
Steve is the host of Faith and Family Radio, a weekly radio program covering relevant topics to the Catholic faith and family life issues. He is the author of several books including Christian Fatherhood, Legacy, The ABC's of Choosing a Good Husband and The ABC's of Choosing a Good Wife. Steve is also the founder of St. Joseph's Covenant Keepers, a men's movement that seeks to transform society through the transformation of fathers and families.
In 2007, Pope Benedict XVI awarded Steve the "For the Church and for the Pope" (Pro Ecclesia Et Pontifice) medal, an award given for distinguished service to the church, in recognition for his work with St. Joseph's Covenant Keepers. http://www.dads.org/
Steve and his wife Karen have been married for 35 years and are the parents of eight children and the grandparents of seven grandchildren.
---
Fr. Larry Richards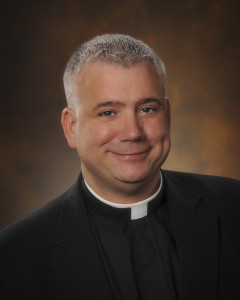 A gifted and captivating speaker, preacher, retreat master and author, Father Larry Richards holds the answer to some of life's most profound questions.  He speaks from experience as a pastor of an inner city parish, a high school chaplain, a counselor and evangelist.  Fr. Larry Richards has directed hundreds of Retreats, Parish Missions and Conferences for young and old alike.  His inspirational talks and presentations, always authentic and enthusiastic, have changed the hearts, minds, and lives of millions of listeners worldwide. He continues to accept invitations for speaking engagements all over the United States and in Canada and has recently traveled abroad to continue his mission of evangelization.
Ordained to  the priesthood on April 21, 1989 for the Diocese of Erie, Pennsylvania, Father Larry Richards has served as Pastor of St. Joseph Church/Bread of Life Community, also in Erie, since July 1, 2002.  In addition, Father is the founder of the DME (Divine Mercy Encounter) Retreat Program for the Diocese of Erie.
On August 30, 2004, Father Larry founded and is president of  "The Reason For Our Hope Foundation," a non-profit organization dedicated to 'spreading the Good News' by educating others about Jesus Christ and the Catholic faith through CDs and DVDs, as well as promoting Catholic speakers who are effective instruments of evangelization.  He has recorded many talks on all aspects of the Catholic Faith for individual and smallgroup instruction, all of which are available on the foundation website at www.TheReasonForOurHope.com.
Father Larry's first book, "Be a Man! Becoming the Man God Created You To Be" was published by Ignatius Press in October of 2009, and was the #1 best seller by Ignatius Press, having sold over 100,000 copies worldwide.   Father Larry's second book, "Surrender! The Life-Changing Power of Doing God's Will" was published by Our Sunday Visitor in September of 2011 and has sold over 40,000 copies.  In 2014, a Catholic Men's Bible, NABRE, with introduction and instructions by Fr. Larry was published by Our Sunday Visitor.  A Scripture Desk Calendar entitled "No Bible, No Breakfast! No Bible, No Bed!" containing both morning and evening Scripture passages and encouraging words from Fr. Larry, was published by The Word Among Us in 2014.
Father hosts the EWTN radio show called "The Reason For Our Hope" on Mondays thru Fridays from 8:00 a.m. to 9:00 a.m. (EST) and 6:00 p.m. to 7:00 p.m. (EST), and a live EWTN radio show called "Open Line" on Thursdays from 3:00 p.m. to 4:00 p.m. (EST),  Father Larry Richards also hosts a radio show called "Changed Forever with Father Larry Richards".  It can be heard nationwide on Relevant Radio on Saturdays from 8:00 p.m. to 9:00 p.m. (EST) and Sundays from 11:00 a.m. to 12:00 p.m. (EST).